Picatinny cross-section aluminum rail stock gives you a head start on building custom scope bases. Extruded from 6061 Aluminum to the tolerances of Mil-STD-1913. Pre-contoured, so you need only cut to the required length, mill cross-slots, radius the underside (if needed), and drill mounting holes. Much easier than machining from scratch from bar stock. Perfect for installations that require special ring positioning. Place cross-slots only where you need them; dovetail contour accepts Picatinny or Weaver-style rings. We offer black rails up to 12-foot lengths. For slotted rails, we can offer 12-inch, 24-inch, and 36-inch pieces.
Custom lengths are available upon request. Contact us to inquire about the custom lengths.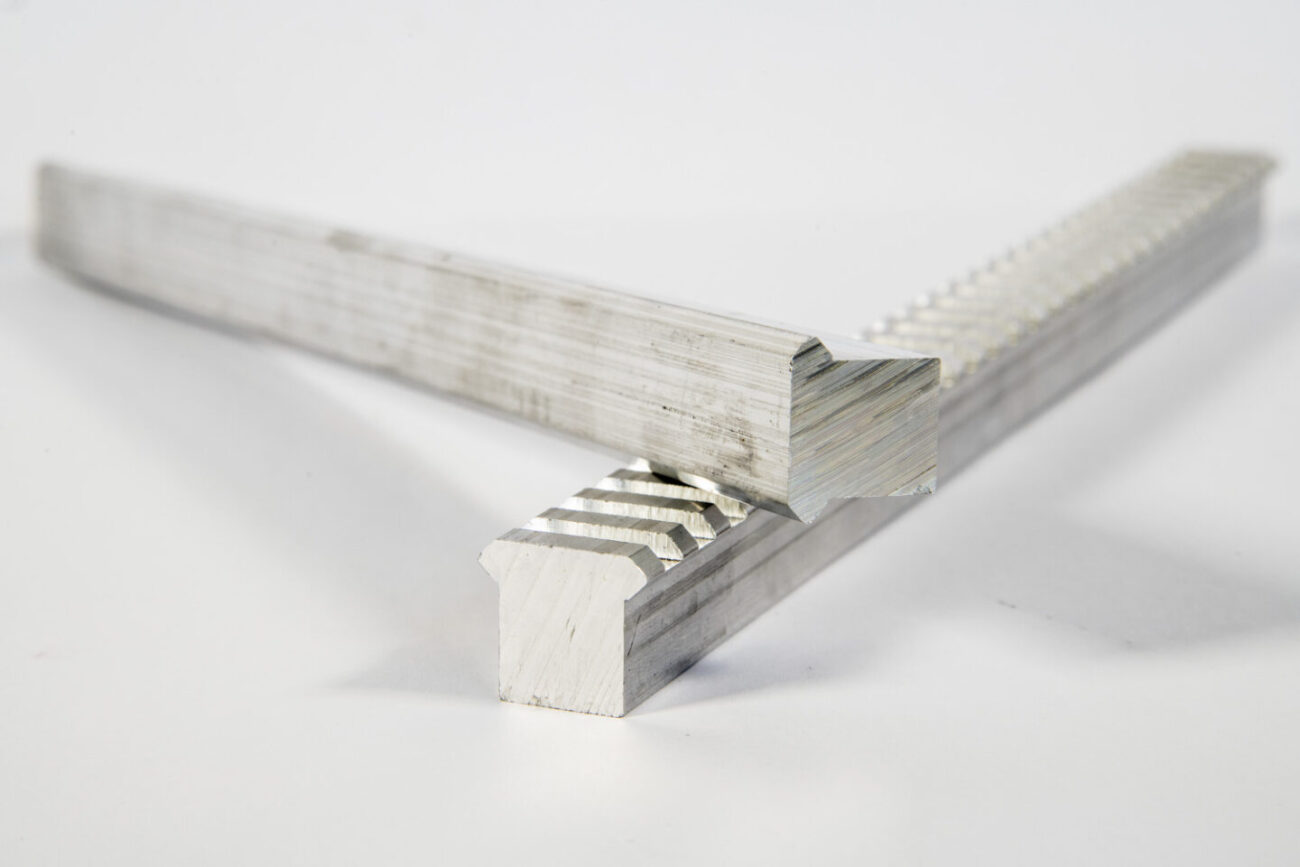 What are Picatinny Rails?
A picatinny Rail, sometimes known as a piccadilly rail, is the interface to mount an optic or the scope base, named after the Picatinny Arsenal in New Jersey, where it was first designed and developed. While the picatinny rails share dimensions with the original Weaver bases and rails, it differs in that it offers a series of slots that are deeper top to bottom and longer fore to aft, giving an array of scope mounting positions. This gives the user more flexibility when adding a scope or other accessories.
Due to the consistent groove and ridge dimensions, picatinny rails offer adjustment options and optimum eye relief for their users.
Our Picatinny Rail Models