Alcobra Metals has been an authority in precision metal processing in the Inland Northwest for decades.
We know that you're constantly racing against time to finish your projects on schedule. This is why we deliver the remarkable advantages of CNC laser cutting. Our laser cutting services help you stay on track and improve your bottom line.
Whether you're in need of custom-cut parts, custom-cut sheet metal, or other metal pieces for your unique application, we have you covered! At Alcobra, we offer laser cutting services for projects of all sizes, there's no order too big or too small. Plus, we promise you'll be impressed with the quality, speed, and cost-effectiveness of our laser cutting services.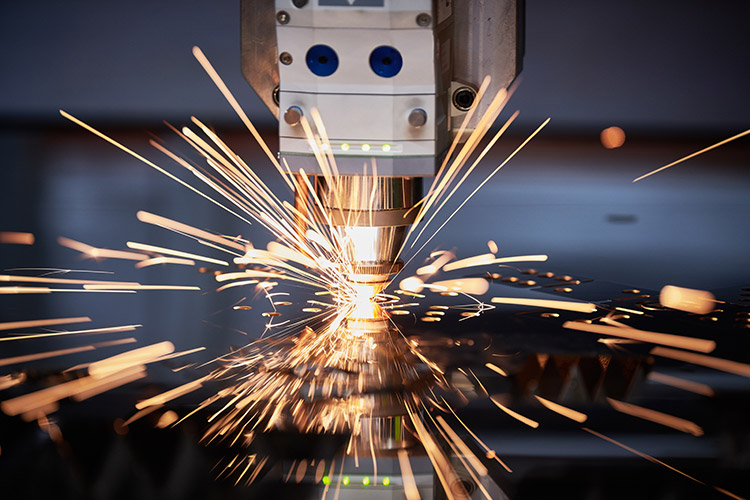 Laser cutting uses CNC technology to create precise, custom cuts from metals, plastics and various other materials. As its name suggests, laser cutting employs the use of a high focus laser beam to melt or burn through materials. This results in smooth, highly meticulous and intricate cuts.
CNC laser cutting also benefits from being able to cut through harder metals that can withstand other cutting methods. It is a highly efficient, and accurate process that allows for higher volume of production in a shorter amount of time. Plus there is no need to worry about the warping and imperfections of traditional cutting.
What material can a laser cutter cut?
Aluminum is one of the most popular and versatile metals available, and is highly valued for its low weight, corrosive resistance, recyclability, and electrical and thermal conductivity. It is also easy to cast into a number of shapes such as flat bar, angle, channel, plate, and tubing. Because of this wide range of characteristics, it is used in numerous industries such as aerospace, military, and automotive.
Stainless steel offers huge advantages in corrosion resistance, fire and heat resistance, impact resistance, and sanitation. It is also easy to fabricate with, and is relatively easy to weld, form, and machine. Stainless steel is used extensively in applications requiring sanitary or clean room environments. It is popular for agriculture, food service, military, and aerospace industries.
One of the oldest, most widely used metals is carbon steel. It is easy and cheap to produce, offers high durability, and is very easy to weld and fabricate with. Today there are many grades of carbon steel available used for a wide variety of applications. Everything from skyscrapers to nuts and bolts are made from a grade of steel that has been perfected over time.
Bronze starts life as copper and is mixed with other alloys such as tin to produce a harder alloy that is ideal for manufacturing bearings, bushings, wear plates, and parts that require greater heat and electrical conductivity. It is easy to machine as well, making it even more popular among machinists looking to make robust parts that will last after many years of constant use.
With the latest in AI and gas reduction technology, the GX-F Advanced Series of two-dimensional fiber optic lasers delivers more power while using as much as 77% less nitrogen than traditional models. These machines offer superior quality at lightning-fast cut speeds.
Travel method: X & Y axis beam
Work area: 122″ x 61.5″ x 4.72″
Max thicknesses: 1″ mild steel, 3/4″ stainless steel, 1/2″ aluminum
Oscillator: Mitsubishi Advanced Fiber Laser Oscillator (6000 watts)
Shuttle table: 2000 lb. maximum weight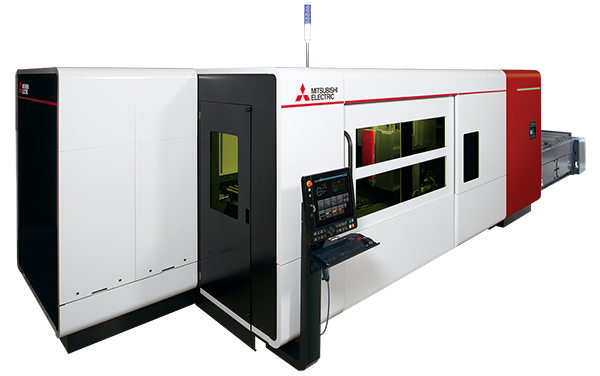 The FO 3015 M2 NT is engineered to meet the high quality and shorter lead time demands of today's fabricating companies. Features include the new AMADA tuned oscillator from Fanuc as well as spatter free pierce for higher quality piercing in thicker material.

Travel method: X & Y axis beam
Work area: 121″ x 61″ x 7.87″
Max thicknesses: 5/8″ mild steel, 1/2″ stainless steel, 3/8″ aluminum
Oscillator: AF400iB (4000 watts)
Shuttle table: 2000 lb. maximum weight